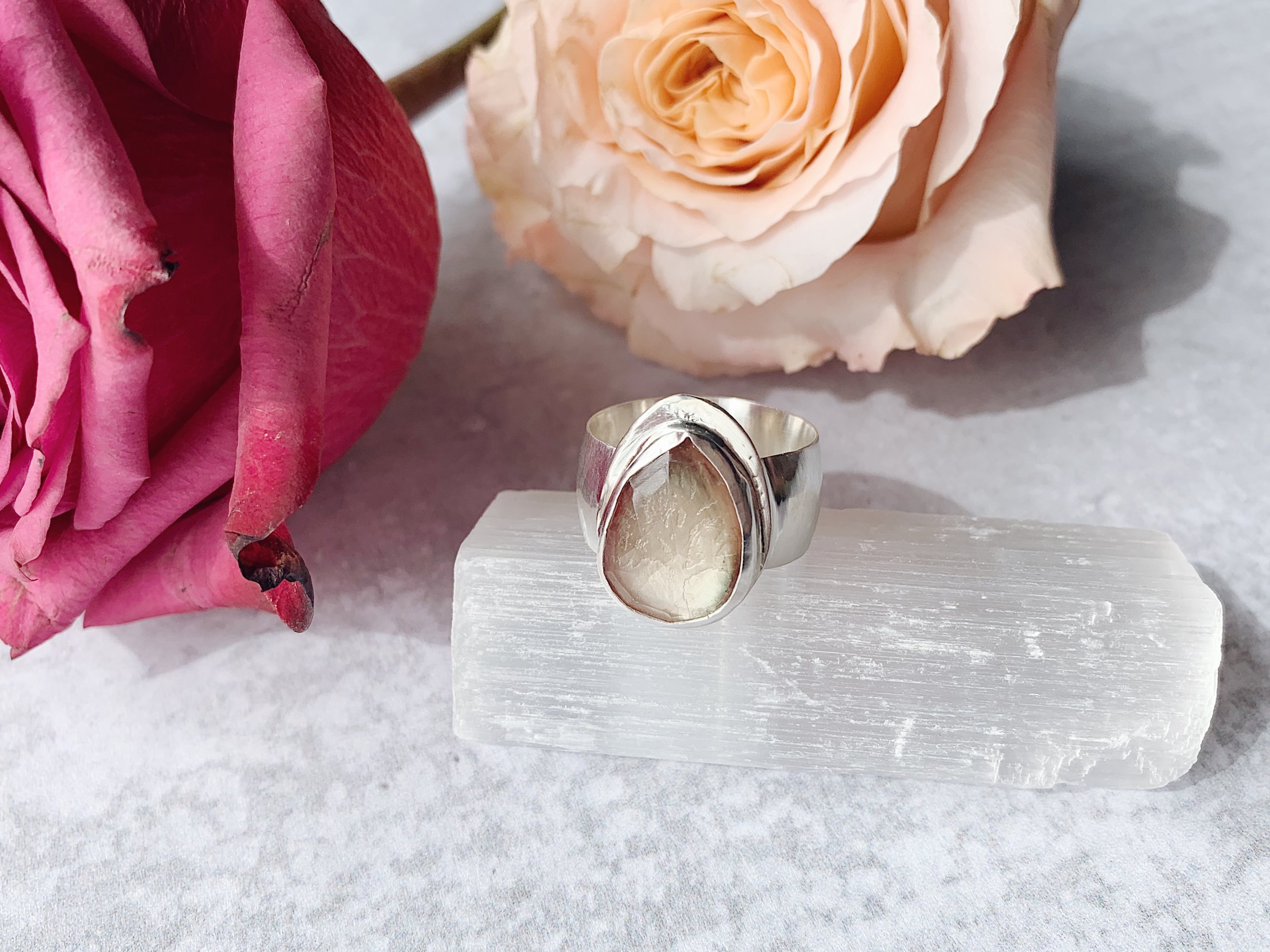 Spring Fern ring
"Deep in their roots, all flowers keep the light" — Theodore Roethke.
Details:
Size 9, but the thick band fits more closely 8 - 8.5
Faceted Oregon Sunstone
925 Sterling Silver
Sunstone activates the solar plexus, the Care Bear stare chakra. It empowers your true self to shine through with fearless joy and fearless love.
My favorite detail? Did you catch the little fern etched into the baseplate under the stone?